*************************************
Walk Run Wag 5K and
Fun Run Registration
Longleaf Elementary School,
*************************************
Sponsoring??
We are in the need of sponsors for our First annual Walk Run Wag 5K and Fun Run.
We have 5 different levels of sponsorship -
Platinum, Gold, Silver, Bronze, or Premier Pooch
.
To find out more information about
For a brochure, click here:
Mark your calendar for Saturday,
Race starts at Longleaf Elementary School.
Bring your best doggie friend on a leash to participate in the Fun Run or the 5k!
Visit our Facebook page at:
Make Up Days
Please note
April 18
- Good Friday
will REMAIN a holiday.
All offices and schools closed
April 21
- Monday
after Easter, Schools and all offices open
May 23
- full day of school instead of 60% day as originally scheduled
May 26
- (Memorial Day) 60% day-all offices and schools open
Welcome to Oak Grove
Longleaf Elementary School!
School Every Day: Make Every Day Count
Attendance Awareness
The Importance of Attendance:
* Attendance matters for doing well in school and life
* Attendance helps develop good habits
* Too many absences will slow down instruction for all students
* Children will suffer academically if they miss 10% of school days
* Chronic absences is a leading warning sign that a student will drop out
* Poor attendance affects funding your local school and school district
Every Day Counts: Attend Today - Achieve Tomorrow
For more information and to see the district daily absence
report click on the School Every Day logo above.
School Begins each day at 7:50 am
School ends each day at 2:30 pm
(Please note that we will be loading our bus riders each day at 2:25 pm. Our car riders will be dismissed a few minutes before bus riders)
* Any transportation changes will require a handwritten note or it may be faxed to the office by 8:30 am each day. Include a phone number on the note. Please fax your changes to 601-261-6892
NO CHECK-OUTS after 2:00 PM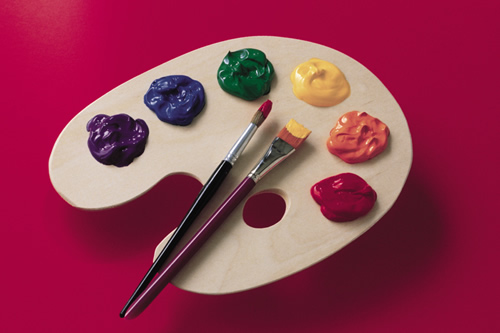 Longleaf Elementary has been named an "ARTS in the Classroom" school by the MAC (Mississippi Arts Commission). We have many professional development opportunities for our teachers to attend. We will be integrating arts in our classroom to allow our students to deepen their knowledge and learning experiences.
THREE EASY WAYS TO HELP LONGLEAF
ELEMENTARY SCHOOL
*
BOX TOPS
, *
MY COKE REWARDS
, and
*
TARGET'S TAKE CHARGE OF EDUCATION
(See information below)
Our school participates in the My Coke Rewards program
. By drinking Coca-Cola products, you can get My Coke Reward points and donate them to help our school. Go to
mycokerewards.com/school
and sign in (please register if you aren't already a member). Enter your codes then search for Longleaf Elementary to donate points.
Target's TAKE CHARGE OF EDUCATION
All you have to do is apply for a Target Red Card and then u
se the REDcard when making purchases at Target. Target will donate up to 1% of your purchases to help Longleaf Elementary School.
Our Target school number is:
153409
.
Lamar County School District
Mission Statement
"The mission of the Lamar County School District is to provide a quality education in a safe and healthy environment with opportunities for all students to experience success."